The Winds are blowing...
Join the Warriors of the Seas, Aquaforce, the Spirits of Justice, the Dimensional Robos, Knights of the wild forest, the Musketeers, and the ancients predators of Tachikaze as they storm into the battlefield of planet Cray!
So don't wait any longer and Preorder BT08 with us now! Each BT08 booster box cost just $67!! Send us your orders to sgvanguardonline@gmail.com!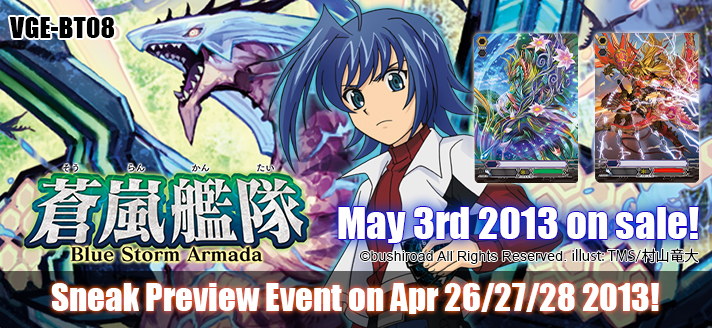 For every 4 Booster Boxes of BT08 you order, you will get an exclusive limited edition Blue Storm Dragon, Maelstrom Playmat for free!!! While Stocks last!