Finally! The three Biggest! Baddest! Vanguard of Planet Cray will be coming to the English Vanguard!!!
Majesty Lord Blaster, Phantom Blaster Overlord and Dragonic Overlord The End is finally arriving! The Stealthy Ninjas of Murakumo and the Wild Warriors of Neo Nectar will join in the fight in Vanguard as well! So don't wait any longer and Preorder BT05 with us now! Each BT05 booster box cost just $67!! Send us your orders to sgvanguardonline@gmail.com!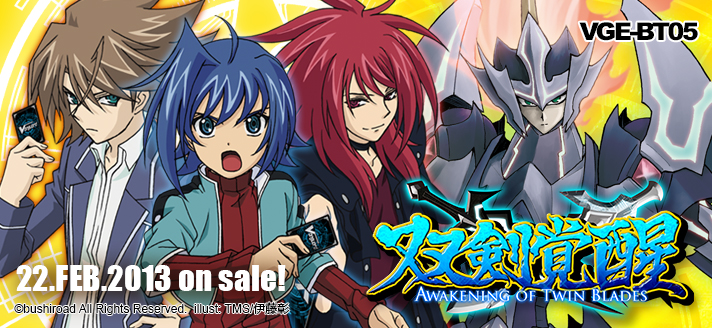 For every 4 Booster Boxes of BT05 you order, you will get an exclusive limited edition Majesty Lord Blaster Rubber Playmat for free!!! While Stocks last!