BT09, Clash of the Knights & Dragons announced. Release date for Japanese ver is in December, most likely english release date will be Apr? Next year.
Blond Ezel in Black dragon armor, something to do with Ezel and Spectral Duke?
Clans included in this set:
Murakumo
Aqua Force
Oracle Think Tank
Nova Grappler
Angel Feathers
Great Nature
Gold Paladin
Narukami
Pale Moon
others...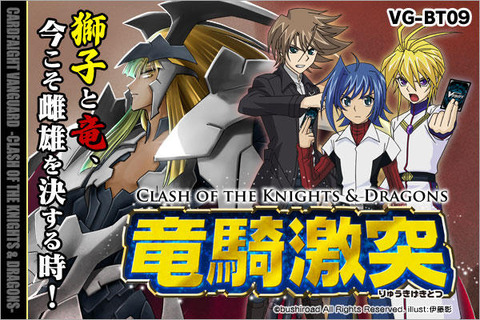 Stay tune for our preorders!
freedomduo